In the late 1980s, the leaders of Indonesia, Singapore and Malaysia conceived the idea of a Growth Triangle that would link the three countries and create a new manufacturing and trade corridor.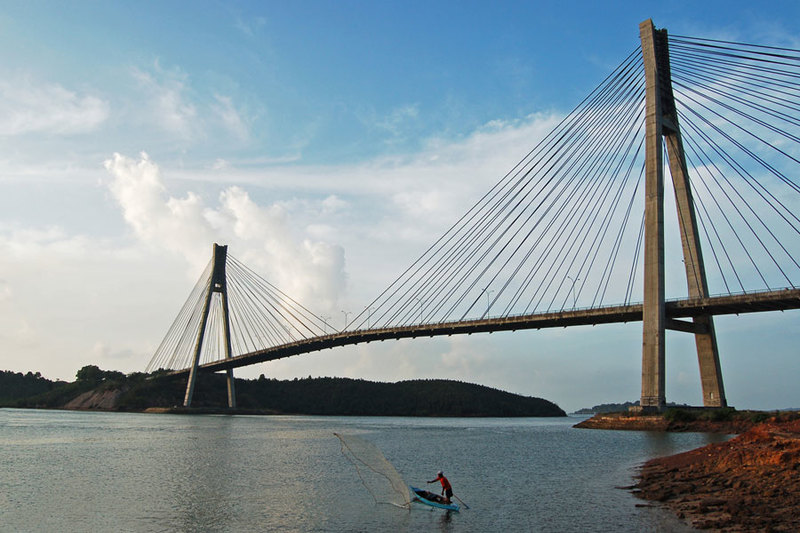 The idea was realized in December 1994 when a memorandum was signed, founding the Malaysia-Singapore-Indonesia Growth Triangle with its three points located in Singapore, Johor Bahru and Indonesia's Riau Islands.
The agreement was showcased as an example of innovative thinking of regional development in a globalized world. It was neither a treaty nor a development program but an understanding that all three partners would leverage on their respective competitive advantages.
Batam was one of the chief beneficiaries of the growth triangle concept as it grew into a manufacturing powerhouse in the ensuing decades. Today there are more than 1,200 foreign companies operating on the island that is part of the Riau Islands province.
Home to 1.24 million inhabitants, Batam is part of the Riau islands Free Trade Zone (BBK FTZ), which also incorporates Bintan and Karimun. Its total export value in 2016 reached US$8.41 billion while imports topped US$6.13 billion with Singapore accounting for US$3.89 billion of exports and US$2.1 billion of imports.
Batam contributes 60% of the Riau islands gross domestic product and is ranked number 17 of more than 500 regencies and cities across Indonesia in terms of income contribution.
Electronics manufacturing and heavy industries such as shipbuilding have been the traditional drivers of the economy. In recent years, the digital service sector has been growing and software houses have sprouted, offering services from developing mobile applications and websites to building software and automating the assembly and manufacturing facilities in factories.
Challenges and Opportunities
While Batam has enjoyed great success as a manufacturing and heavy industries hub in the past, it currently faces some critical challenges. Investment in the Batam special economic zone (KEK) has been stagnant since 2009 due to a lack of infrastructure and the absence of a new Masterplan for the island.
Many companies that are currently located in Batam have raised concerns about rising labor costs and growing labor unrest. The concept of the Growth Triangle has lost some relevance as companies located in Batam are now increasingly eyeing the growing Indonesian domestic market.
Batam faces steep competition from other industrial enclaves in the region such a Malaysia's Johor state, Vietnam and China. While the island's proximity to Singapore was an initial advantage, as evident by the large number of Singapore companies located on the island, that model needs refreshing.
So where does Batam go from here? How does it remake itself?
This is the critical question facing the government and business community. The Batam Economic Forum will raise these questions and find new solutions that will enable Batam to rise to the next level of development.
The key for Batam's future will be leveraging on its existing strengths as well as adding new industries. As the global economy moves towards digitalization, Batam too must move in tandem. Batam already has a strong shipbuilding as well as oil and gas industries. These can be digitalized and made more competitive.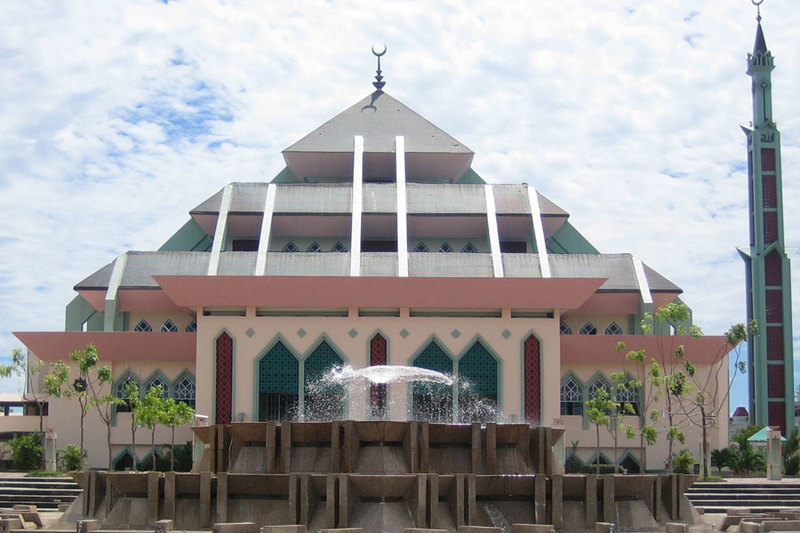 Lukita Tuwo, chairman of BP Batam, the authority with the mandate to boost the economy and attract investors says plans are on the table for creating a new logistics hub that can serve the fast growing e-commerce industry.
"Beyond what Batam already offers, we are talking about creating a logistics center," he told the Indonesia Economic Forum. "We also want to boost the tourism sector as we have not focused on this sector in the past."
A growing number of software houses have sprouted in Batam. Many Singapore and Indonesian start-ups are utilizing Batam for establishing operations and servicing Singapore-based companies.
Batam also has the potential to become a regional hub for the film industry, offering services ranging from sites for shooting to animation to film editing.
Batam can also serve as an innovation hub where ideas can be tested before being applied in other regions of Indonesia. For example, the first prototype of sustainable housing for tropical climates was developed in Batam by a team of researchers at the Future Cities Laboratory. Called "Rumah Tambah", it has specially designed foundations and roof that allow it to expand as the family grows.
In 2016, Batam was the fastest growing in the world.  In the future, it can become the most innovative city and digital hub in the world.
The key to getting Batam back on the growth path would be to provide certainty to investors and the business community in terms of leadership and authority. Both BP Batam and the local administration need to assure investors and businesses that they can work together for the benefit of the region.
Perhaps we need to step back before moving forward. Batam was highly successful as a special economic zone managed by Jakarta in the past. That was before the regional autonomy law was passed but it may be time to relook at that model.